The Coolest Online Casino Mascots
Categories:
News
|
Published by:
Editor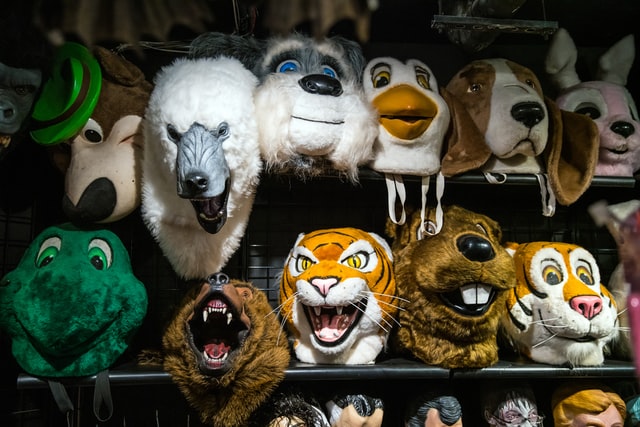 Have you heard of any online casino mascots – with different fearless, two-legged or four-legged creatures representing the casino brand? Here I look at some of the absolute coolest mascots out there.
What are Online Casino Mascots?
Today, you'll find thousands of different casino sites online. In order to get players to sign up, online casinos have to offer something unique. A large bonus goes a long way, but there needs to be something more to it. Some casinos introduce celebrities as ambassadors for their brand and run TV commercials featuring them. Others think outside of the box and more in line with gamification, by introducing a virtual or more secretive mascot.
The mascot might be a human, but can also be an animal or other type of creative creature. Normally it is only known by a nickname and not an actual real name. With a hidden identity and super-human powers or something unique to offer, these are some of our favourite mascots at the moment.
Captain Rizk
Captain Rizk is fearless, fun and fair. With his superhero costume and unique powers, he ensures that players at Rizk casino don't have to put up with any bullshit. At Rizk casino, you can meet him by the Wheel of Rizk – a unique lucky wheel full of fun, wager-free prizes. He follows your journey at the casino and is never far away should any help be needed. He even has his own slot game – Captain Rizk Megaways from Red Tiger!
Meet Captain Rizk at Rizk Casino
---
Mr Green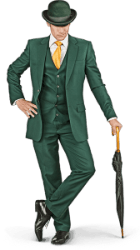 Mr Green is the mascot behind the online casino with the very same name. At Mr Green casino, players will meet the mysterious and classy man in his green suit, bowler hat and umbrella. His hat is always slightly tilted to hide his identity, but you don't need to know exactly who he is in order to enjoy his casino. He ensures fair gambling and fun bonuses for everyone. Oh, and he also has his own slot game – The Marvellous Mr Green from NetEnt!
Sign up to Mr Green and Meet Him
---
Leo the Lion
My third favourite is a unique creature that is half-human, half-lion. At LeoVegas casino, you will often see photos of their mascot Leo – the king of LeoVegas. Put simply, he is a human with a lion's head. He walks on two feet and wears a suit just like the rest of us. But if he looks a bit hairy with his back turned to you, it's because he doesn't have a human head and set of hair, but rather a full mane and fuzzy lion face. A cool character with a lot of fun waiting.
Join the Lion at LeoVegas Casino
---