What are Seasonal Casino Promotions?
Categories:
News
|
Published by:
Editor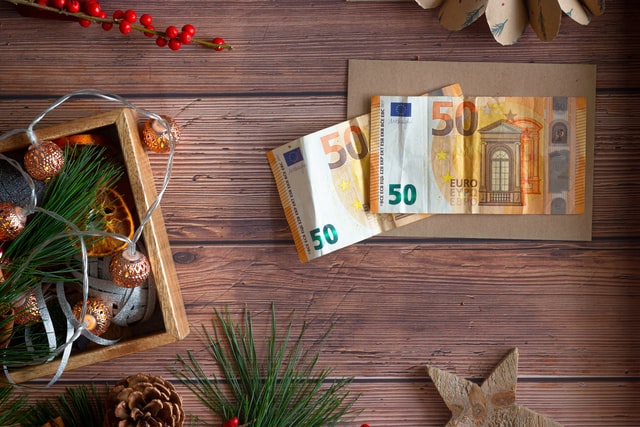 Most online casinos will reward new players with a welcome bonus when they sign up. Following that, players can normally opt in for other fun bonuses and promotions from time to time. One common type of promotion is celebrational or seasonal casino promotions. Here we will look at what that means, and how you can make use of some Halloween promotions right now!
Seasonal Casino Promotions Explained
Seasonal casino promotions are simply bonuses, tournaments or other promotions that a casino puts forward in celebration of a specific season or event. This can be anything from celebrating Christmas to a specific sporting event or the beginning of summer. What makes them seasonal is that they normally celebrate a recurring (for example yearly) event and not just a one-off celebration.
Birthday Promotions
Some casinos offer bonuses to celebrate birthdays. This can actually be in celebration of two different birthdays: Your (the player's) birthday or the casino's birthday.
When signing up to a casino, you have to input your date of birth. This means that the casino knows when your birthday is. You should therefore expect a small gesture, such as a few free spins, on your birthday. If you don't hear anything on your special day, it might be time to find a new casino.
In addition to celebrating your birthday, some casinos also celebrate the anniversary of their launch date. Some might do it every year while others only do it for big numbers like 10 years. With these types of celebrations, you can expect to be bombarded with promotions, tournaments, free spins and more.
Halloween Promotions
While Halloween used to mainly be celebrated in the US, it has now made its way around the world and is today celebrated in many countries worldwide. Therefore, many online casinos have picked up on the hype and offer fun promotions with a Halloween theme. Of course, the focus is here on treats – no tricks!
With Halloween promotions, players can expect free spins, tournaments and other bonuses given on Halloween-themed games. Normally all you need to do in order to opt in for the promotions is to deposit a minimum of €10 or €20.
Christmas Promotions
Similar to Halloween promotions, many casinos also celebrate the jolly season of Christmas with tournaments, bonuses and other offers. Some casinos even offer advent calendars with daily or weekly offers waiting to be unlocked. There are some Christmas- and winter-themed slots that make for perfect games in the promotions. Christmas is a season all about giving and that's exactly what the casinos do!
The Best Halloween Promotions 2021
At the time of writing this, Halloween is approaching. Therefore, we wanted to highlight some specific promotions you can participate in – and not just write about the topic without giving any specifics. Check out these Halloween promotions and enjoy the spooky season!
Crazy Halloween Time at Rizk
Rizk has a fun Halloween promotion in store for players who like to hit the live casino tables. Between the 25th and 31st of October, there's over €1000 to be won daily. In order to join the promotion, simply sign up to Rizk, opt in for the seasonal casino promotions and get playing.
The casino says that Halloween at Rizk is never scary, but there's always plenty of treats!
Daily Scratchard Treats at Unibet
Unibet also has a Halloween promotion on offer between the 25th and 31st of October. This is the perfect treat for players who like bingo and scratch cards. By wagering €5 in any 90-ball bingo room, you get a scratch card for free. You can collect a total of 10 scratch card. Sign up to Unibet to get started!
Keep an Eye out for Seasonal Casino Promotions
Hopefully, this guide has been a good introduction to the world of seasonal promotions at online casinos. By checking the promotions page at your casino, you can keep up to date with the fun waiting to be had. The very best casinos will have different promotions on a weekly basis! Why not sign up to one of our recommended casinos?