Licensed vs Unlicensed Casinos – Which is Better?
Categories:
News
|
Published by:
Editor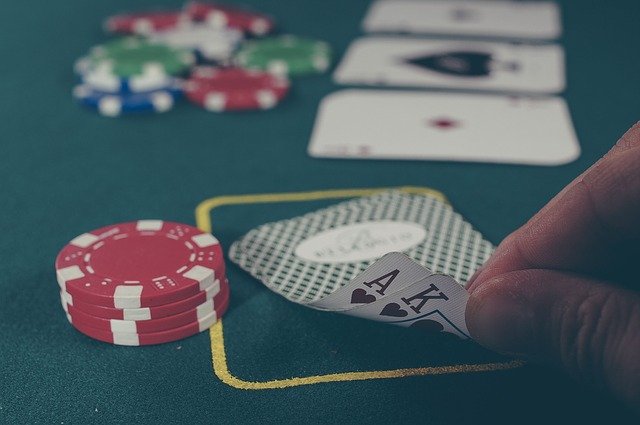 Land-based casinos need to have a valid license in order to offer gambling services. As a player, you won't have to think about this as only licensed casinos will be able to stay open. But online, this becomes a bit trickier. All online casinos also need a valid gaming license in order to offer their services, but that doesn't mean that everyone operates legally. Here we will discuss the topic of licensed vs unlicensed casinos and look at what is the better choice.
Why are casinos licensed?
All land-based and online casinos need the appropriate gaming licenses in order to set up shop. This is required for any and all gambling activity including slots, table games, sports betting and other games with bets or luck. The license is proof that, among other things, the business is legitimate and winnings are paid out.
Casinos also need licenses in order to be able to provide their services. Online casinos don't create their own games and payment systems – they collaborate with and rent from providers of these services. Providers of game software, payment systems and so on will only provide their services to legitimate businesses.
Licensing bodies regulate the gambling industry of a country or state. They ensure that their licensed operators provide a fair and safe gambling environment. Knowing that an online casino is licensed for your country is a stamp of approval that the casino is trustworthy. And should anything happen, you can reach out to the regulators to file any complaints or get assistance.
Common online casino licenses
Malta Gaming Authority (MGA)
United Kingdom Gambling Commission (UKGC)
Alderney Gambling Control Commission (AGCC)
Curaçao Gaming Control Board
National Betting Authority of Cyprus
Danish Gambling Authority (Spillemyndigheden)
Kahnawake Gaming Commission
Jersey Gambling Commission
Nevada Gaming Commission
In Europe, MGA and UKGC are some of the biggest and most respected licensing bodies. Some countries, like Sweden, have newer regulations that require casinos to be licensed in their country. Other countries allow for players to legally play at online casinos based offshore.
In the USA and elsewhere outside of Europe, regulations are a bit trickier. Some countries don't have any clear regulations in place and therefore rely on loopholes and grey zones. In the US, online gambling regulations are opening up. But players are technically only allowed to gamble at online casinos that have establishments – and licenses – within the state borders. This is because the legality of online gambling is a state-specific matter.
As the different licensing bodies and all regulations in place are not the easiest to understand, some players sign up to casinos that are not licensed in their country/state. This can be done on purpose or by mistake but either way, there are some things to be aware of.
Let's look at some benefits of licensed vs unlicensed casinos.
Benefits and drawbacks of licensed casinos
The major benefit of a licensed, legal online casino is the added layer of safety and security. Casinos that are licensed are thoroughly vetted and regulated. They have rules and regulations they need to follow in order to keep their license. And should anything seem to be not up to par, you can report the casino for investigation.
On the other hand, the major drawback of licensed casinos is which countries the license is valid for and any restrictions that come with it. Players from certain countries might not be allowed to play at a casino due to restrictions of the license – or lack of a specific license.
Some regulatory bodies might also have rules in place that negatively impact players. This can for example be regulations related to how big bonuses can be, which payment methods are allowed and not, and so on.
Benefits and drawbacks of unlicensed casinos
The benefits and drawbacks of unlicensed casinos are the polar opposite of licensed casinos. On the plus side, unlicensed casinos might be available to more players as there aren't as many restrictions in place. Without any licensing body telling them how and where to operate, the casino can open their business for anyone they see fit.
Some players sign up at unlicensed casinos as it is their only option to play online (due to local laws/regulations). While it might seem like a good idea at the time, it is important to remember that there is probably a reason why the casino is not licensed. It might simply be that the business doesn't have the money to apply for a license (they can be very expensive!). Or there might be a larger cause for concern…
In the end, unlicensed casinos are not regulated and therefore you don't have much protection should anything happen. You have no guarantee that your money will be paid back to you or that your personal information will be kept safe. Before signing up to an unlicensed casino, it is really important to vet the casino properly and read reviews.
How to check the license of an online casino
As you can guess from our benefits and drawbacks above, we don't recommend anyone to sign up at unlicensed casinos. So how can you see if a casino is licensed or not?
Most licensed casinos have their licensing information in the footer of their website. Here you will normally find a logo to their licensing body(s) as well as their license number. This information should also be found in their terms and conditions. There you can also find information on which countries are accepted and not.
If you can't find any licensing information on the casino website, you should assume that the casino is not licensed. If you are unsure about anything related to their license or accepted countries, you can always contact customer service with your questions.